Details

Created: 27 January 2015
Hits: 833
Estimations of the prey population in the south of the Comunidad de Madrid and north of Toledo were made during the spring of 2013. The aim was to typify the dispersal areas of the specimens liberated in the West Mountains of the Comunidad de Madrid. In 2014-2015 this information will be analysed and a scientific paper will be issued.
The species targeted were the Partridge (Alectoris rufa) and the hare (Lepus granatensis) and they were quantified with the applicable methodology to "Distance" and lineal transects of 500 mts.
Outcome:
Figure 1 shows the situation of the transects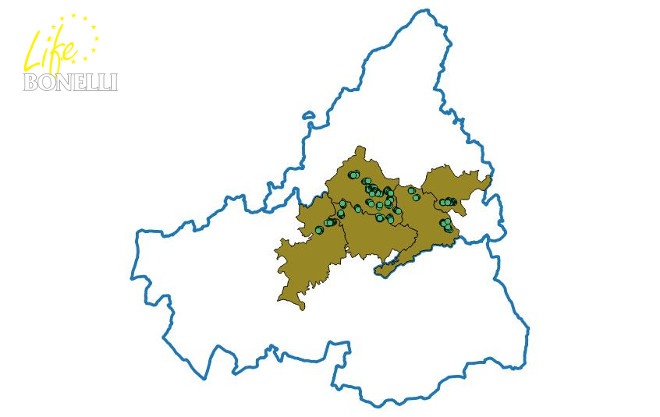 Table 1 shows the results.
| | |
| --- | --- |
| Nr. Of transects | 210 |
| Km traversed | 105 |
| Nr. Of partridge groups | 169 |
| Nr. Of partirdges | 289 |
| Nr. Of hares | 42 |
| Nr. Of contacts | 200 |