Details

Created: 16 October 2015
Hits: 1458
The season 2015 of the breeding of our Bonelli's Eagles, part of the programme LIFE Bonelli, has been completed. Compared with previous years, no doubt it has been a very successful season.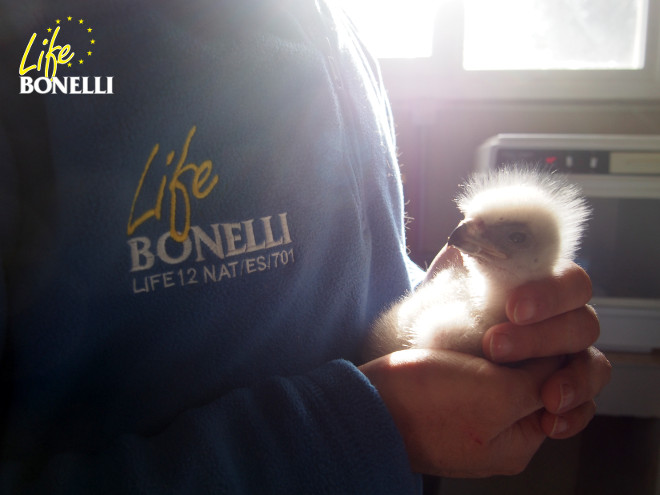 With regard to what has happened in the captive breeding centre of GREFA (Majadahonda, Madrid), four specimens were born to a breeding pair with ample experience. Elmo and Escorial, born from the first laying on March 6 and 7, were released by hacking at the liberation point of the Life Bonelli Project in Mallorca. Their siblings of the second laying, Babil y Sielva, born on April 11, were released in Navarre by hacking. Unfortunately, Babil had to be recaptured after several weeks of freedom due to problems of adaption to life in nature.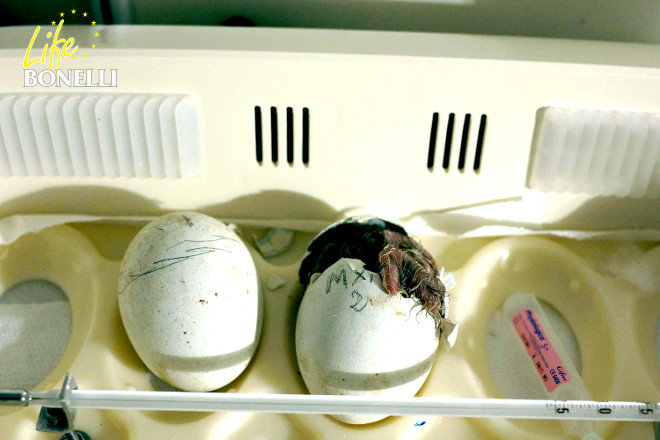 Jean-Claude Mourgues, our collaborator in charge of the breeding centre in the Department of Ardêche (France), for the first time since the beginning of the Project, has successfully brought up two specimens. Albali and Oteo were born on March 27 and April 24 respectively. Albali, from the first laying of the breeding couple Montilla-Moriles, was released in the Community of Madrid. However, due to an abnormal development of his wings, finally his flight was not adequate and he is currently in the wildlife hospital of GREFA under observation in case he can be reintroduced later on. Oteo, from the second laying of the same couple, was released successfully in Álava.
| | | |
| --- | --- | --- |
| | | |
Finally, our collaborator Christian Pacteau has achieved unprecedented results in his breeding centre in the Department of Vendée (France). A total of ten specimens have been born in his installations. We remember Argonne, Verdun, Yser, Flandres and Marne (born on March 14 and 15, April 16, May 1 and 5 respectively), who were released in the Community of Madrid. Ardenne, Craonne and Artois were released in Navarre (born on April 7, 8 and 10 respectively).
The total number of 16 specimens of Bonelli's Eagles born in captivity during 2015, within the framework of the Life Bonelli Project, is a considerable success of the captive breeding programmes of the species. Furthermore, it means that the method used for its reproduction in captivity is valid for a species as complicated as this one. We hope to consolidate and improve this method constantly and shall inform punctually about its evolution and results.